Think
Welcome to my very first story.

I have always written poetry as that's easier for me I feel, as there are no rules for poetry.
This is my first foray into writing a story where I have had to develop a character, plot and story.
It has been a challenge and a real test to see if I can put together a story that is interesting and able to hold the readers attention all the way through, as well as make it a game.
Fortunately I have come across an excellent, easy to use and amazing system to produce a story/game.
So introducing my very first TWINE game
The inspiration for it comes from my Dad, who always, constantly reminded me, pushed me and encouraged me to always think.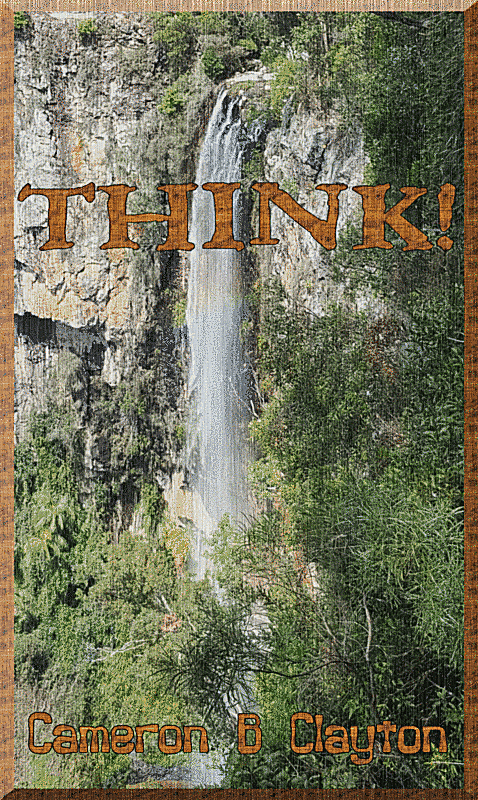 Dazed, confused, you find yourself in a place you are not familiar with. Not knowing, or being able to remember how and why, you must make decisions to try and find your way out.

THINK
your way out of your predicament and get
home.
WARNING ADULT THEMES AND SOME COURSE LANGUAGE

RECOMMENDED AUDIENCE AGE LEVEL MA15+


Directions/Instructions are included in the game.
Credits
Music by Adam Upton - Adsey
All Foley and other music downloaded from Freesound.org
for the following files.
tc630 - Earth wind fire and water » fire2.wav
PhreaKsAccount - fire_small_loop.wav
axiologus - turkey run state park (stereo) » birds with wind through trees
worthahep88 - Light Wind.wav
CGEffex - Wind blowing through trees.mp3
j1987 - water_bottle_emerge2.wav
dikolson - Þingvellir waterfall hard 1.wav
LukeIRL - Asia - Africa 2012 » 41_nightlife_chikangawa.WAV
alexbird - morning_birds.wav
sethlind - Costa Rica field recordings » Costa Rica cloud forest at night.wav

themusicalnomad - negative_beeps.wav
Mativve - Happy Sounds by Mativve » Electro success sound
ebcrosby - Notification 1
sandyrb - Sandyrb Didgeridoo 01 » DIDGERIDOO 03.wav
marcelosf - didgeridoo.wav
missteik - Selva Amazonas Insectos y Aves 12m.mp3

Dynamicell - Competition 1 » Fire_Forest_Inferno.aif

mike_stranks - Water » Rushing stream 2.wav

Halleck - Foley class » leaf rustles quick from animals running 1.wav

Adam_N - Water » Water_dripping_echoing.wav

Sparrer - Bird sounds » Tawny owl calling.wav

All photos my own